Our Team
Valerie Hendley
Murray StarBright Director, Founder
Valerie was born into a love of languages. Originally from Casablanca, Morocco, Valerie spoke 4 languages by the age of 4. She spoke French at home with her parents, Spanish with her grandparents, Arabic with the government staff, and Hebrew because of her faith. Her family eventually relocated to Marseilles, France and by age of 11 she was learning English, 9 years before she got married and moved to the United States. At the age of 13 she began Italian, then at the age of 15 she took a year of Russian; then in her thirties she began learning Greek. Her love of languages has turned into a lifelong passion.
Valerie has spent her career sharing that passion with others. She knows that anyone, at any age, can learn a new language but the impact of teaching new languages to younger children, as soon as possible, has the greatest impact.
While living in England, she ran a business for 7 years establishing after school French and Spanish clubs at over 15 different schools. Upon returning back to Kentucky, she decided to share this expertise with her community and established Pathos, Inc., a not for profit organization with the mission of sharing the love of learning languages and multiculturalism with her community. Pathos, Inc.'s first initiative was the outreach program, Fun with Languages, an afterschool club to teach French, Spanish, Japanese and Chinese in Western Kentucky schools.
Valerie has always known that if she can work with younger children the impact of learning new languages would be so much greater. StarBright is her newest adventure to fulfill her dream of an immersion center for students as young as 3 years old, but also offers classes to all ages from school-aged kids, to entrepreneurs, and to senior citizens!
Ashley Doughty
Paducah StarBright Director, French Teacher
Ashley has a gift for teaching languages to children. This gift, combined with her passion for languages, makes her a wonderful asset to the StarBright Language Center. While earning a B.A. in French with honors at Murray State University, she met Valerie in 2012 and began teaching for the Fun With Languages program. She also taught gifted students at MSU's Super Saturdays program, offers private tutoring, and co-taught a French cooking class at UT Martin. Ashley brings a wealth of teaching experience with her to StarBright Language Center. She has a true understanding of child-led learning. Whether it's a toddler struggling to get settled into playing for the day, to a curious middle schooler with an insatiable appetite for learning, Ashley can meet their needs. On any given day at StarBright Learning Center you may find Ashley teaching ballet or actively engaged in crafts with little ones or leading a science experiment. Wherever you find her, there are sure to be happily engaged students learning from her and inspired by her enthusiasm.
Rebecca Wilson
Paducah StarBright Spanish Teacher
Truly an advocate of language learning, Rebecca Wilson is our Spanish teacher at StarBright. She has a Master of Arts in Teaching English to Speakers of Other Languages from Murray State University, and has taught English as a Second Language and/or Spanish to students of the Paducah area since 2011. She has also served several schools and businesses of West Kentucky as a Spanish translator. Rebecca taught U.S. Citizenship classes and received the Student Affairs Leadership Award from WKCTC in 2016 for teaching volunteer Citizenship classes. She began learning Spanish at age seven when it was offered as a weekly special class at her elementary school, and because of that, believes in the great benefit of starting second language learning at an early age. Due to having an early foundation in Spanish, she excelled in her high school Spanish class, and was tutoring others students in Spanish her freshman year of high school. She traveled to Spain and France at age fifteen and spoke with Spanish-speaking friends to practice her fluency. She has also studied German, Latin, and Greek. Her education and experience in language teaching, as well as language learning gives her a compassionate approach to teaching non-native language. Her understanding and love for ther students is evident in her dedication to a quality bilingual education.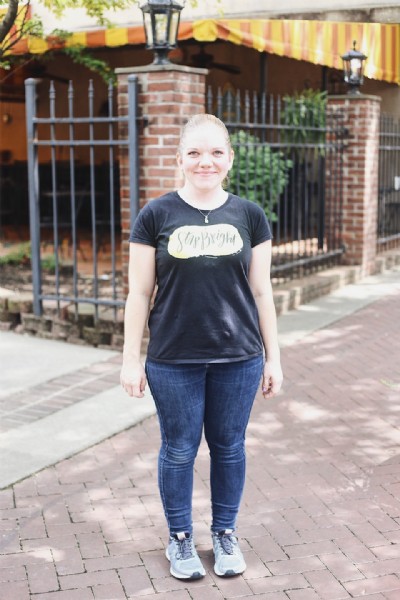 Malinda Neihoff
Paducah StarBright Kindergarten Teacher
Malinda Neihoff comes to StarBright with 10 years of experience teaching kindergarten. She has a bachelor's degree in elementary education and a master's degree in education administration. After teaching elementary school for ten years, she decided to take a break and spend time with her now two and a half year old daughter, Lydia. Now, she calls StarBright home as our Kindergarten teacher. With boundless knowledge of the most effective methods of teaching literacy and math while still having fun, she has been an invaluable asset to StarBright Language Center.